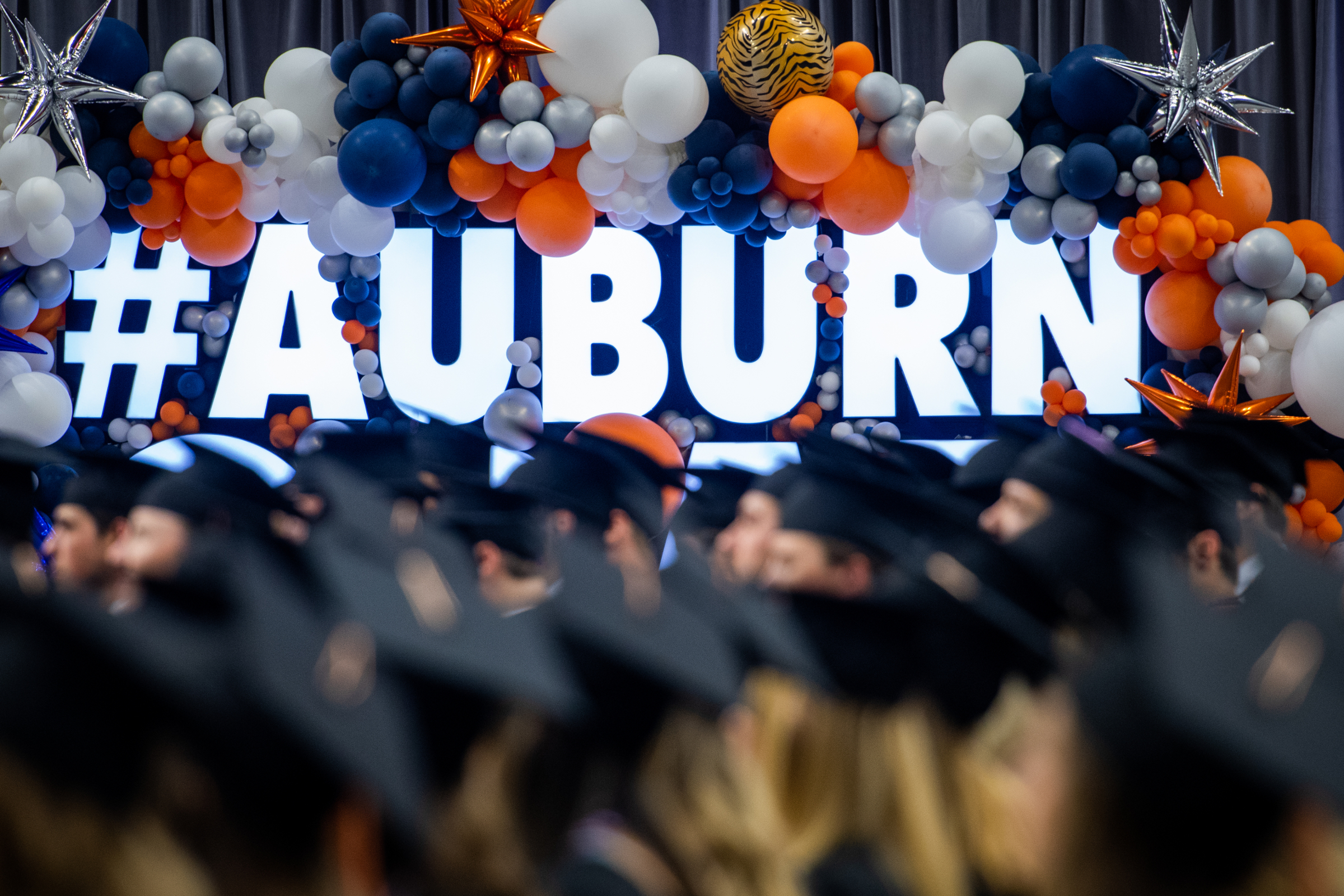 Why this degree?
There is a strong demand for Auburn Polymer and Fiber Engineering graduates in a wide variety of industries. Polymer and fiber engineering uniquely prepares students for careers in research and development, product development, process engineering, composite and polymer engineering, quality assurance engineering, technical services and technical sales for the public and private sectors.
You are eligible to apply if...
Those who hold a bachelor's degree in biomedical engineering, materials engineering or science, polymer science, biochemistry, environmental science, industrial engineering, or equivalent from an institution of recognized standing (transcripts required) are eligible.
The GRE is required, or TOEFL scores for international applicants.
Three letters of recommendation are also required.
To complete the program you must...
Online students may choose the non-thesis option, except with special permission from the department to complete a thesis. 
Complete a minimum of 30 credit hours of graduate (6000/7000/8000)-level course work, including:

A minimum of 21 credit hours for the thesis option; PFEN 7990 Research and Thesis for 4 to 6 credit hours counted toward the 30 credit hour minimum.
A minimum of 36 credit hours for the non-thesis option; requires 6 credit hours of PFEN 7980 Graduate Project; 12 credit hours of PFEN 7980 can be taken. Students must pass a final, comprehensive written exam; those enrolled in the Ph.D. program and acquiring an M.S. non-thesis may not use a portion of their Ph.D. research to satisfy this requirement.
*View a complete PFE course list and course descriptions. Graduate courses are those listed as level "6000" and up. Those that are also offered online have a corresponding listing with a course section beginning in "D" (e.g., PFEN7300 Dxx). The course section will change from term to term. 
What can you expect?
Once admitted into Auburn Engineering's graduate program, you will work with the graduate program officer to create a plan of study:
Applying for the Master of Science - Polymer and Fiber Engineering
Fill out the online graduate application at app.applyyourself.com/?id=auburn-g
(you will be required to create an account).
Upload your official transcripts, resume, GRE/TOEFL scores, and three recommendation letters.
For more information visit graduate.auburn.edu.
Render