Aerospace professors play key role in designing, testing prototype aircraft
Published: Jan 17, 2023 10:00 AM
By Joe McAdory
Imon Chakraborty and Ehsan Taheri, assistant professors in aerospace engineering, are combining their collective expertise to help Transcend Air Corporation develop its Vy400 high-speed vertical takeoff and landing aircraft concept.
Powered by a fuel-burning turboshaft engine, the Vy400 is expected to carry up to five passengers for commercial or private flights at a cruising speed of 405 mph with sustained hover capability.
Chakraborty's Vehicle Systems, Dynamics and Design Lab and Taheri's Aero-Astro Computational and Experimental Lab will collaborate with Transcend Air in using a one-fifth scale model of the Vy400 to test and validate the flight control system architecture and fly-by-wire flight control laws through a series of bench tests followed by outdoor flight tests. The team's goal is to use these subscale tests to significantly de-risk the development of the full-scale vehicle.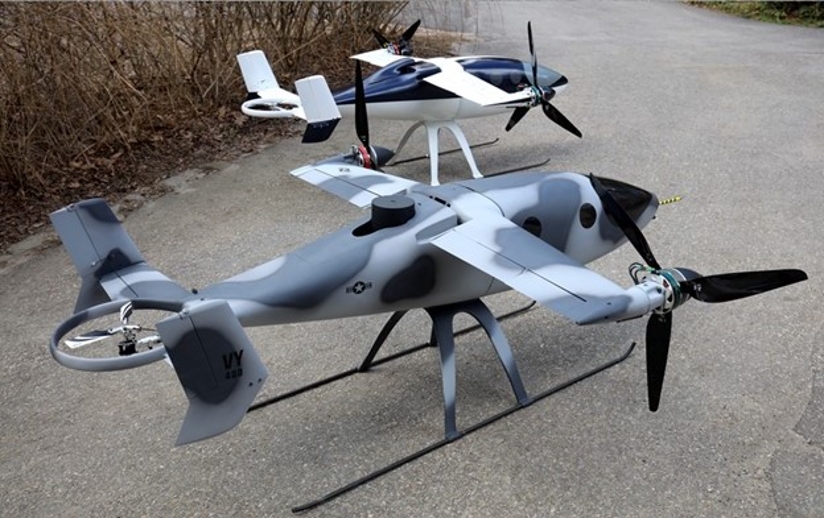 This project is funded by the U.S. Air Force Agility Prime's Small Business Technology Transfer Research (STTR) program, in which Transcend Air, a Small Business Concern (SBC), is collaborating with Auburn University (Research Institution). The current effort is part of Phase II of the project, for which the professors were funded a combined $225,499 by the Air Force Agility Prime Program. During Phase I (2021), Chakraborty collaborated with Transcend Air to develop flight control laws for the Vy400 aircraft and test them within one of VSDDL's three flight simulators.
"We were encouraged by the results that we got in Phase I, which was meant to be a more exploratory phase. Phase II is much more oriented towards development, prototyping, and testing. Now with Dr. Taheri a part of the team, our goal is to demonstrate that the hardware-software interface capabilities that his lab has developed and the flight control architecture developed in my lab can be successfully integrated into this novel subscale configuration and then successfully flight-tested," Chakraborty, who is the Auburn Principal Investigator for the project, said.
Taheri, who teamed in Fall 2021 with Chakraborty and Roy Hartfield, the Walt and Virginia Woltosz Professor in aerospace engineering, on another Phase I Air Force Agility Prime project, "Electric Extended Range Airship with Modular Payload," said that information gained from that successful project influences the approach for this project.
"The airship project, where we developed flight control algorithms, in addition to our ongoing quad-copter experimental flights, gave us the confidence that we could join forces with Chakraborty and import flight control algorithms for this model," said Taheri. "This entails many steps – going incrementally from the level of actuation testing, to ensuring that the flight controllers operate reliably in real environments."
The two professors are well aware of the technical challenges involved.
 "One great thing about helicopters is they can hover. But they are not particularly fast," Chakraborty said. "And airplanes may be fast, but can't hover. When you try to marry the best of both worlds with a transitioning aircraft like this one, the technical challenges are significantly more complicated."
He went on to provide a snapshot of the team's upcoming activities.
"Transcend will ship a fifth-scale Vy400 model to Auburn. Our next goal will be to take the flight control laws and lessons learned from Phase I and implement and interface with the hardware in the subscale aircraft."
The model will first undergo a series of laboratory bench tests to assess the performance and correct functioning of motors, propellers, actuators, electronics and sensors. The team will fabricate a ground control station which will resemble a mini-cockpit and be capable of receiving telemetry and video feed coming from the aircraft.
"During initial testing, the simulation model we developed for the aircraft is going to be running on the ground control station," Chakraborty said. "A person seated inside it will be able to pilot the aircraft within the simulated environment. Meanwhile, the ground control station will be wired to the subscale prototype. As the aircraft flies in the simulated environment, the actual hardware in the subscale model - control surfaces, propellers, and the tilt-wing mechanism - will be powered and moving. We're basically going to stress test the model on the bench to prove that it's reliable."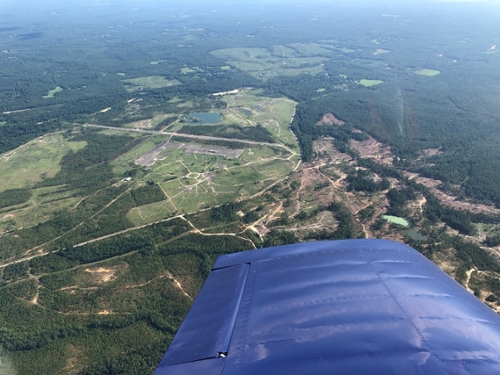 After successful completion of the bench tests, flight testing will commence at Sharpe Field in Tuskegee, Alabama, which was once used for training by the Tuskegee Airmen during World War II. "The simulated, out-of-the-window view will now be replaced by a camera feed coming from the airplane," Chakraborty said. "The person inside the ground control station will be able to see this feed as well as telemetry coming off the aircraft."
A second "safety pilot" will remain outside, conforming to FAA regulations and maintaining a line of sight with the model aircraft.
"This project is quite exciting as it will show the capabilities of our respective labs," Taheri said. "Other companies might view Auburn and our labs as potential collaborators for similar projects. The excitement for me is being able to collaborate with Transcend Air Corporation and Dr. Chakraborty to make the actual flight of the sub-scale model possible."  
Media Contact: ,
jem0040@auburn.edu
, 334.844.3447
Imon Chakraborty, left, and Ehsan Taheri will collaborate with Transcend Air by using a one-fifth scale model of the concept Vy400 to test and validate flight control system architecture and fly-by-wire flight control laws through a series of bench tests followed by outdoor flight tests.
Featured Faculty