Electrical engineering education at Auburn began 130 years ago this summer
Published: Jul 22, 2022 11:00 AM
By Joe McAdory
While America celebrated its 116th birthday, a handful of students attended the first electrical engineering class in Auburn history in the basement of what is now Samford Hall.
The date was July 4, 1892. William L. Broun was president of the fledgling Agricultural and Mechanical College of Alabama, stagecoaches and buggies lined the intersection at Toomer's Corner, and a man from South Carolina named A.F. McKissick — who played on Auburn's first football team and later revolutionized X-ray technology — was hired by Broun to direct the South's first electrical engineering program right here on the Plains.
The summer course consisted of — according to a college catalog — lectures on the "principles upon which the measurements of current, electromotive force and resistance are based, on the different kinds of commercial and standard instruments, the principles of dynamos and motors, the application to arc and incandescent lighting, the transmission of power, welding, etc."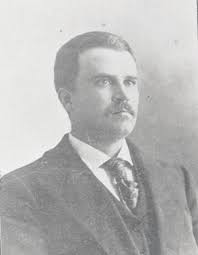 Students were also required to spend plenty of time in the college's electrical engineering laboratory – fully equipped with the latest technology, including ampere balancers, a Weston dynamo, Crocker-Wheeler 1-horsepower rotor and rheostat, graded volt meters, graded ammeters, a watt meter, Wheatstone bridge, ballistic galvanometer, and standard condenser. According to the catalog, students were "charged for apparatus which may be injured or destroyed while in their possession."
Six weeks of lectures and lab work … all for a fee of $25.
"Those students were learning the basics of electrical engineering – groundwork that was built upon over time," said Mark Nelms, electrical and computer engineering department chair since 2009. "They learned a ton of hands-on skills. There were measurements of voltage and resistance. Principles of motors and generators and applications to incandescent lighting. Think about it … light was big back then. It was just beginning to appear on the scene. Air conditioning came along. Of course, that's mechanical engineering, but electrical engineers provided the power.
"Electrical engineering education back then consisted of two tracks: power and communications. Power was for the electrification of motors and manufacturing. They needed electricity to operate those giant machines. Communication was for telephony, or the operation/development of telephones, and the telegraph."
In fact, Agricultural and Mechanical College electrical engineering student Miller Reese Hutchison, who went on to become Thomas Edison's chief engineer, used a wireless telegraphy system at Auburn to message his boss.
"Let's just say we've been doing wireless technology here for a long time," Nelms said.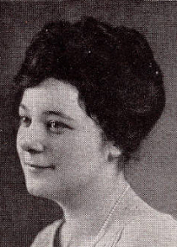 Hutchison, who graduated from Auburn in 1897 and was a trailblazer in the development of the world's first hearing aids, is just one of a handful of impactful Auburn electrical engineering alums. Take Maria Rogan Whitson, for example. Whitson was not only the first female to earn an engineering degree from Auburn, but she became the Alabama Power Company's first female electrical engineer.
F. Brooks Moore, who graduated in 1948, spent more than 50 years working in the space industry and ultimately directed the design of control systems of the Redstone, Jupiter and Pershing missile systems.
Julian Davidson, who graduated in 1950, was Deputy Program Manager of Ballistic Missile Defense for the U.S. Army and was the first director of the Advanced Missile Defense Agency.
Earle Williams, who graduated in 1951, was long-time CEO and president of BDM International and helped lay the foundation for today's government contracting industry focusing on technology and professional services.
The importance of electrical engineering and teaching this discipline cannot be understated. Its greatest contribution to humanity is simple … enhancing the quality of life, Nelms said.
A sign, "The 20 Greatest Engineering Achievements of the 20th Century," hangs prominently in Nelms' office. Thirteen of those include achievements, including radio and television, computers, telephone, air conditioning and refrigeration, space exploration, the internet, and health technologies, come from electrical engineering. These are the products of electrical engineering education at Auburn over the past 130 years, and across the nation.
"President Broun was a visionary," Nelms said. "He established the department of electrical engineering at Auburn and is the one who hired Professor McKissick, whose groundwork laid the foundation for what we have today. We are indebted to them both. It's fitting that Broun Hall is the home of electrical engineering. After all, he set the wheels in motion."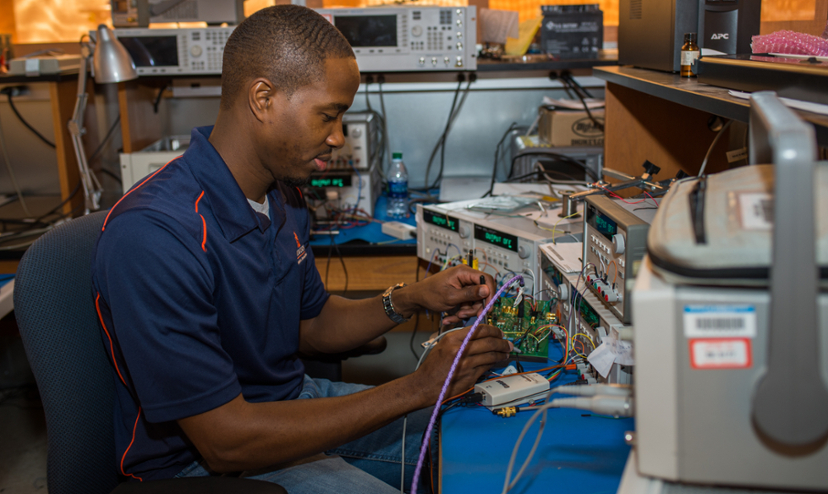 Media Contact: ,
jem0040@auburn.edu
, 334.844.3447
The first electrical engineering laboratory at Auburn contained graded volt meters, ammeters, a watt meter, and a Weston dynamo. (Photo courtesy of Auburn University Archives)
Featured Faculty