Two Samuel Ginn College of Engineering students, Wesley Lowman and Christopher Howell, combined to win $2,000 in the third annual Auburn University Halloween Pitch Competition on Friday, Oct. 29, taking second and fourth place, respectively.
Sponsored by the Harbert College of Business and Auburn University Thomas Walter Center, 20 finalists pitched business ideas before a panel of judges and competed for a share of $4,000 inside the Broadway Event Space and Theater at Horton-Hardgrave Hall.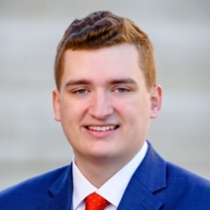 Lowman, a junior in computer science and software engineering from Decatur, Alabama, earned $1,000 for his business plan, Math+, an app geared toward elementary students to pique their math interest from an early age by providing them with bite-sized lessons, an intuitive review tool and interactive games. He earned an additional $500, winning a special category sponsored by the Auburn University Thomas Walter Center.
Howell, a senior in mechanical engineering from Hoover, Alabama, teamed with Auburn-Montgomery student Ivan Prusov, to form subscription-based supplement provider RNA Natural, earn $500 and a tie for fourth place.
Brooks Fuller, a junior in finance, earned first place and $2,000 for his plan, Move Day. Third place went to William Murphy, a junior in business administration, for Zenceipts. Tied for fourth place and $500 went to Zane Barbao, a senior in business administration, for Feature Finder.
"Entrepreneurship at Auburn University is on the move, and it's been on the move for the past several years," said Lou Bifano, director of entrepreneurship strategy. "The rate and pace of what we're able to provide to our students is accelerating."
Most recently, mechanical engineering graduates and students, have made the most of the university's entrepreneurship offerings. Zac Young from Vulcan Line Tools, a 2021 graduate, and Daniel Mazur and Mit Patel from SwiftSku, have enjoyed tremendous success in pitch competitions – winning the Tiger Cage Student Business Idea Competition, the SEC Student Pitch Competition and the Baylor New Venture Competition.
Lowman, a software development intern at NASA's structural strength test laboratory in Huntsville, Alabama, designed the app so children will be well-schooled in the four pillars of mathematics: addition, subtraction, multiplication and division, and have fun with the discipline.
"When I was younger, I noticed that many of my classmates didn't share my enthusiasm for learning math because of the nature of our curriculum itself, which required rote memorization," he said. "While I saw math as a game that allowed one to manipulate numbers, others saw math as dreaded work, leading to a lack of engagement. I struggled to figure out how to share my joy of the subject, until it struck me: the way to help students share this excitement is not to stress memorization, but to create a program that helps them see it as a game like I once did, leading to an understanding – and perhaps a love – of math."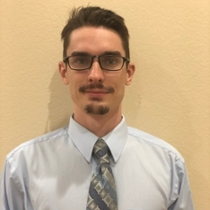 Howell, who has experience as a robotics technician at XYZ Automation in Pelham, Alabama, and a research and development co-op at BioHorizons in Birmingham, noted his team's business plan was to scale on-hand inventory to reduce manufacturing costs once it reaches 3,000 subscribers.
"Our goal is to eventually acquire enough subscribers to create a manufacturing facility of our own in Kazakhstan," he said. "Once we are profitable, we will utilize the capital for the development of future products. By creating more value for our existing customers and a broader range of products we can increase our profits. Eventually, we would like to incorporate personalized supplements based on genetic dispositions and employ hardware and software solutions, allowing us to better track user health through an app. Ideally, we would go through several fundraising rounds along this journey to make our customers' lives healthier and longer-lived."
Award-winners automatically advance into the Tiger Cage's first phase, though applications must be completed by Nov. 19. All student entrepreneurs are encouraged to compete in the Tiger Cage, where the New Venture Accelerator's entrepreneurs in-house, visiting executives and faculty and staff provide mentoring and coaching. Bifano noted that participants are invited to "utilize the open workspace areas in the New Venture Accelerator."
For more information, contact Lou Bifano at 334.844.7498 or loubifano@auburn.edu
Media Contact: ,
, 334.844.3447